Super Fashion-Dye Sublimation Printed Sportswear
Dye-sublimation printing technology is very popular among fashion sportswear manufacturing industry, which could make the colors on the sportswear very vibrant or make the texture more subdued,due to the significant advantages of this printing technology as follow:
1.No plates are required,so it is an ideal technology for customizing designs with changing elements such as names, numbers, etc.
2.Sublimation paper is the main materials used in sublimation printing,which is quick and easy to produce,allowing for same day or same hour printing, as well as on demand printing that reduces risk and wastage.
So you may have a question,What is Dye Sublimation?Dye sublimation is used for printing polyester or other synthetic fabrics. It's used in T-shirts, banners, tablecloths, identity cards, sportswear,flags and other applications. 
At the begining,the printer was an electrostatic technology that using carbon powder, but now is usually a large format inkjet printer which is using special formula ink. Dye sublimation ink is a disperse dye suspended in a liquid solvent, such as water.
The image was at first printed on coated heat-resistant transfer paper as a reverse image of the final design, and then transferred to polyester textile on a heat press of about 180 to 210 degrees Celsius (375 degrees Fahrenheit). At high temperatures and pressures, the dyes become gases, penetrate into the textile, and then solidify into fibers. Fabrics are permanently dyed, so they can be cleaned without compromising image quality.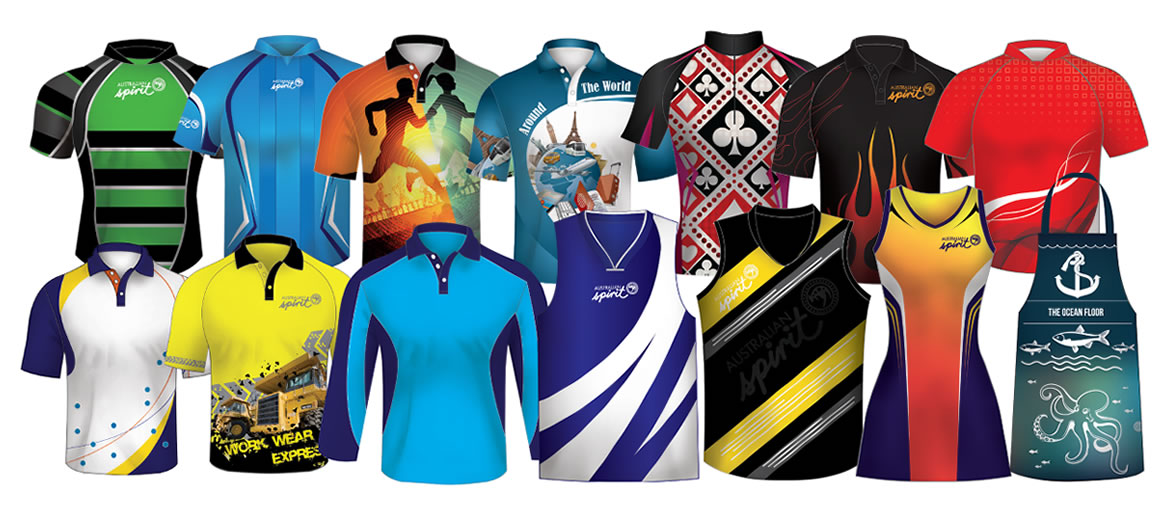 This technique works best on white or light colored polyester textile with a minimum polyester content of 60%. By using dye sublimation printing, more and more different style sportswear come into customer's eyes,that means sportswear is no longer the  monotonous style as bofore,they can keep up with the trend and become more and more fashionable and that customer will have more and more choices.